Today I would like to talk about a book that is coming out on the same day as my Last American Hero: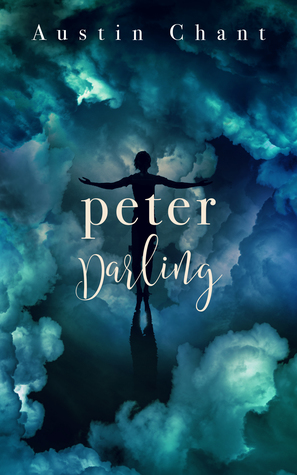 Oh my god how I loved this book, let me count the ways.
This book could have been written by the good J. M. Barrie himself, all the way till the queen of the fairies gives to Peter some of the memories that caused him to run towards Neverland and lose himself in there.
Where Wendy has always been a big part of the Peter Pan myth, sort of a mother to the Lost Boys, and a kinder counterpart to Peter himself, in this Peter and Wendy are the same person. Or, shall I say, Wendy is the person his family wish him to be. Peter is who he is, in a time when pushing that truth meant being sent away to an asylum, or worse.
The fight scenes between Pan and Hook are just as tension-filled as a reader could hope. I would say only that they are a *bit* more charged and then followed through on in an incredibly satisfying way. Even romantically and sexually interested in each other, their interactions are just as violent as their fighting had been up to that point. The only thing I would have liked would've been to see more of their interactions in Neverland before Hook remembered himself as the James who lived outside of Neverland. I loved the one interaction we got and would have loved to see more of it.
I could totally see myself reading more James and Peter in real life, out of Neverland. The part we got at the end of this seemed like just a teaser for this, although it made a satisfying ending. If he is thinking of this already, I have only three things to say to him: yes, yes, yes.